HIGH QUALITY PRODUCTS FOR BUILDING INDUSTRY
AMANO pioneered manufacturing of Colour Bonded Steel Roofing, Wall Cladding, Gutters and Down Pipes in Sri Lanka.
Guaranteed for Ten (10) years under normal conditions
.
AMANO new roofing products for luxury finish specially for Hotels, Villas and Auditoriums.
Guaranteed for Ten (10) years under normal conditions
.
Amano Luxury
Apartments / Houses.
If you are searching for Luxury Apartments / House, Builders then you have come to the right place. We have in house Architects / Structural Engineers who can help to realize all your design / construction requirements
Amano Cement / Concrete Blocks
AMANO Cement / Concrete Blocks Manufactured to High Quality standards for Export and Local Market.
Traditional Wall Plastering not required.
AMANO Warehouses are exclusively designed to customer specifications for a wide range of multipurpose usage.
AMANO
Pre-Fabricated Steel Building.
AMANO Construction undertakes design to build Steel structures, Factory Buildings.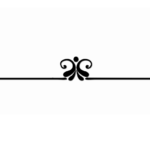 Amano Lanka Engineering established in 1984 Pioneered  Manufacturing of Color – Bonded steel products in Sri Lanka. Amano Construction Established in 1993 specializing in construction of Luxury Apartments, Prefabricated Factory Buildings and Warehouses. Over the past few decades, AMANO served its large spectrum, of clients in Sri Lanka introducing a variety of High-Quality Products for the building industry, and presently AMANO has become a trusted household name in Sri Lanka.